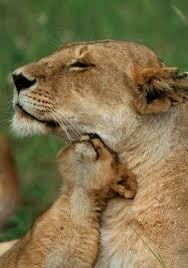 life biggest and most important lesson must be
"Learn To Let Go"
Just like a young lion cup needs to let go and hunt for himself. Like the young bird lets go and jumps into his first flight….
We need to learn how to let go.
As kids exploring the world we can only truly learn when we let go and when our parents let us go.
So as parents this is the most important teaching and lesson to our next generation.
It is so big that throughout our lives we are constantly challenged with it.
Either it be in a dispute on work or private, letting go of negative feelings and thoughts is the only way to move forward.
A lion hunting cant hang on to anger or resentment when his pray gets away. He lets go and moves onto the next pray.
Letting go of the past so the future can be great. Failing to do this will keep us in the same old fearfully daily life routine that we try to get away from.
Letting go does not mean that we go into the world alone and cut relations with loved or close ones. It means we let go of bad and negative feeling and thoughts.
As we get older life lessons start to have meaning.
No longer do we simply roam around clueless. We now reflect and adjust. Learn from errors and mistakes and move on into a better version of ourself.
Being greatfull for all life events, all lessons I cannot leave behind the ones that step into my world and help me become a better person.
Learn to let go.
Learn to let go of the past and fears from the past so the future is in the next step. A better future full of colour.